Fentyfluencer App
UX Design Case Study
Tools
Figma

Adobe Photoshop CC

Adobe Illustrator CC
My Role
UX design

Branding

Visual Design

Product Design

Product Strategy

Prototyping

Illustration

Product Research

Product Package Design
Timeline
Overall: 4+ weeks

Discovery & Research: 2+ weeks

Design & testing: 2 weeks
The task is to select a brand's (mobile) product and re-imagine how it can be delivered into a customer's hands. Specifically, you must select a brand's product and design an impactful way for it to be presented to the customer. Be creative. The experience should be delightful, memorable, and relevant to the product/brand. This is a product packaging design project I created in 2021 that I fully developed into an app. You can view my package design case study HERE. I wanted to develop it into something more. Something a community could revolve around. I started looking into creating an app for beauty influencers to promote this product and all of Fenty's products. I also believed this product could be more popular and this seems like the way to do it.
Problem
How might Fenty Beauty make its products appeal to more customers? Fenty Beauty is looking for new ways to make its products appeal to consumers.
Solution
I created an app for Social Media influencers focused on beauty content and creating to connect with each other and buy Fenty's brand. Creating a fun, engaging, and relatable platform for them to engage in will boost productivity amongst beauty influencers. This means more posts, and more collaborations amongst influencers and these will lead to more sales by their respective audiences. Fenty Beauty's Mattemoiselle line will be the first assignment for the beauty influencers to promote and more Fenty Products will be added as time goes on.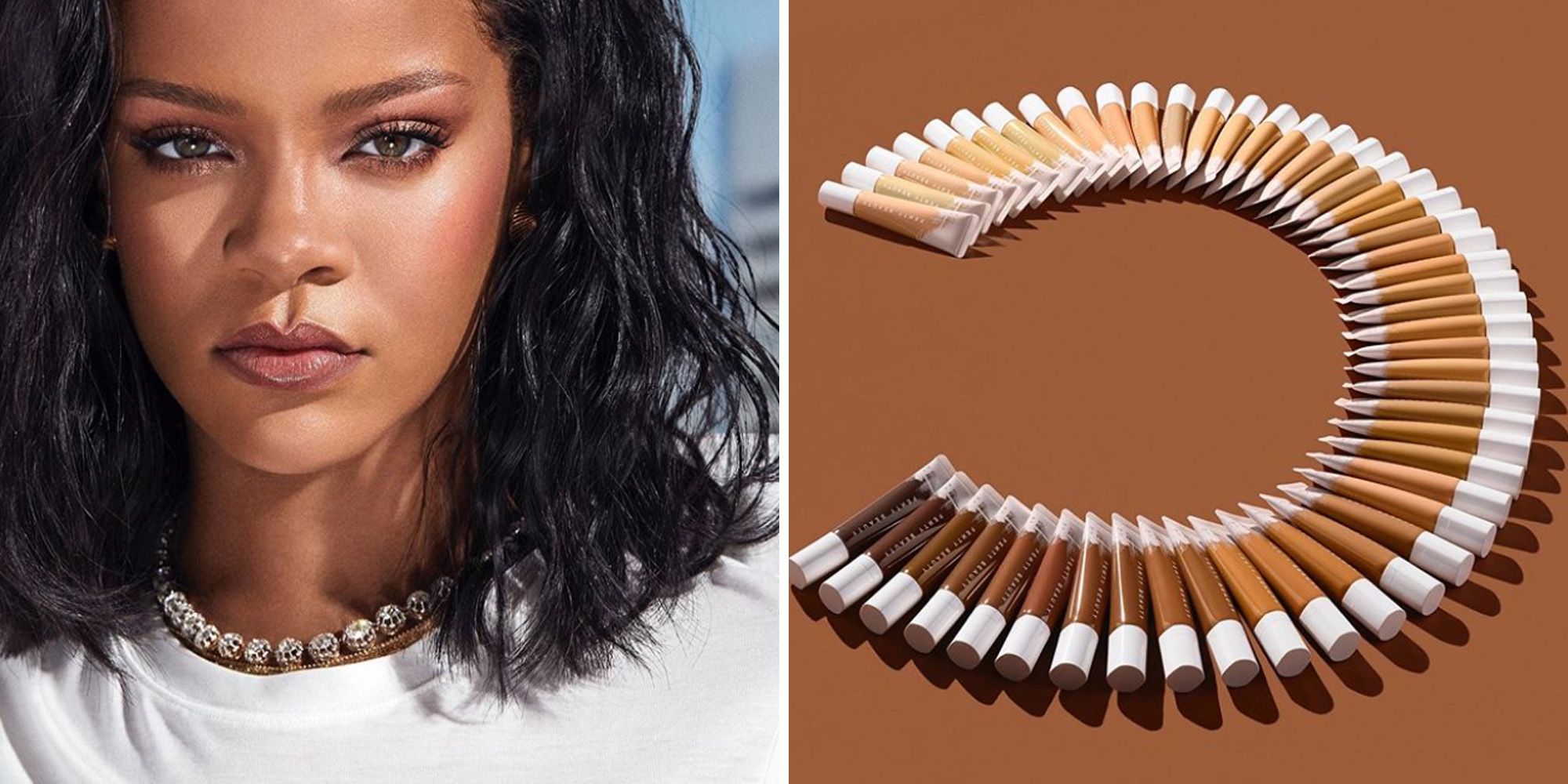 Product Research
Inclusivity is what the Fenty Brand represents. The brand creates a sense of community.
There is a want and need for more influencer communities. The selling point for this particular app is that it's focused on one brand: Fenty Beauty. Rihanna has a strong following from her music days which stuck with her until her Fenty products launched. Creating this platform will attract influencers and creators, giving them a place to shine thrive and earn rewards. Influencers all have their own following which will generate more sales for the brand as they promote the product.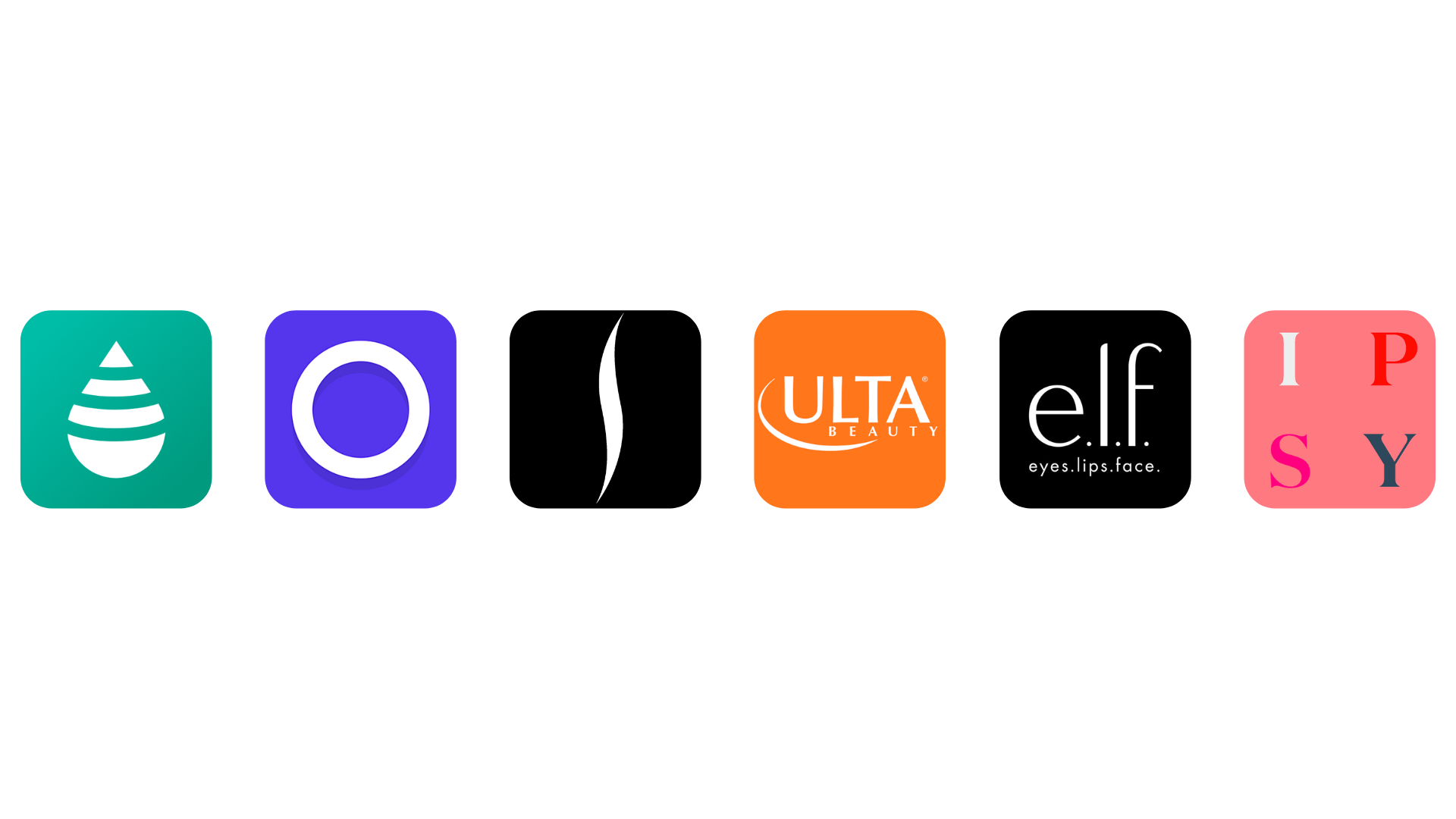 Competitive Analysis
The competition lacked a dedicated community aspect.
ApexDrop, InSense, Sephora, Ulta Beaty., elf Beauty, IPSY are examples of popular competitors.
User Research: Interviews
During the ideation phase of the project, I conducted user interviews to build new personas and to inform the design. I prepared an interview script with 9 open-ended questions, focusing on our target audiences' values, motivations, and daily routines. In 2 days, I recruited and interviewed 6 users remotely. I referenced the user interview findings throughout the entire design process.
Interview Questions
How often do you wear make-up?

What are your opinions of the Fenty Brand?

Walk me through your content creation process.

How do you decide what content makes it to your social media platforms?

Do you take brand deals? If yes, how do you decide what brand deals to take?

Have you ever wanted to create content but ended up not doing it? What was the reasoning behind it?

Do you engage with the beauty influencer community at all?

Are you a member of any space dedicated to beauty influencers?

How do you feel about a community to connect with other beauty influencers, creators, and enthusiasts?
User Research: Findings
My interviewees were 3x more likely to be inspired to make the best content quickly when they could get into the minds of others in the same field as well.
Having someone in their community to encourage them boosted their confidence tremendously.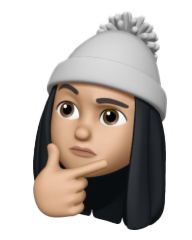 "Putting yourself out there is hard. I always want to post content but I'm unsure if people would like it and I don't want to risk finding out.'"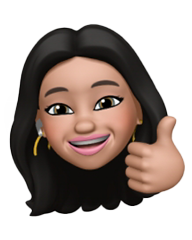 "I would be much more productive and have higher quality content if I had a safe and secure place to get feedback about my work."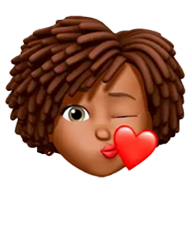 "I'd like to be able to see the behind-the-scenes of beauty creators that I admire. That would give me a lot more appreciation for their content and I'd love to encourage them too."
User Research: Key Insights
There seem to be 3 relevant themes in the beauty influencer community: Motivation, Support & Community.
User Story: "As a beauty creator, I want a supportive community so I can be more productive in creating better content."
Personas
We wanted to form a deeper understanding of our users' goals, needs, experiences, and behaviors. So, we created a persona which were based on user interviews, and we kept updating them throughout the project as we gathered more data. We used these personas whenever we wanted to step out of ourselves and reconsider our initial ideas.
Sketches & Lo-fi wireframing
I began the design process with low-fidelity sketches and wireframes to accelerate decision-making through visualization without losing time. My sketches were based on the initial user interviews, the business goal, and the heuristic evaluation. They each pointed to the fact that there were too many distractions in the flow. We came back to the sketches throughout the entire design process to make sure that we don't lose sight of our primary goals and ideas.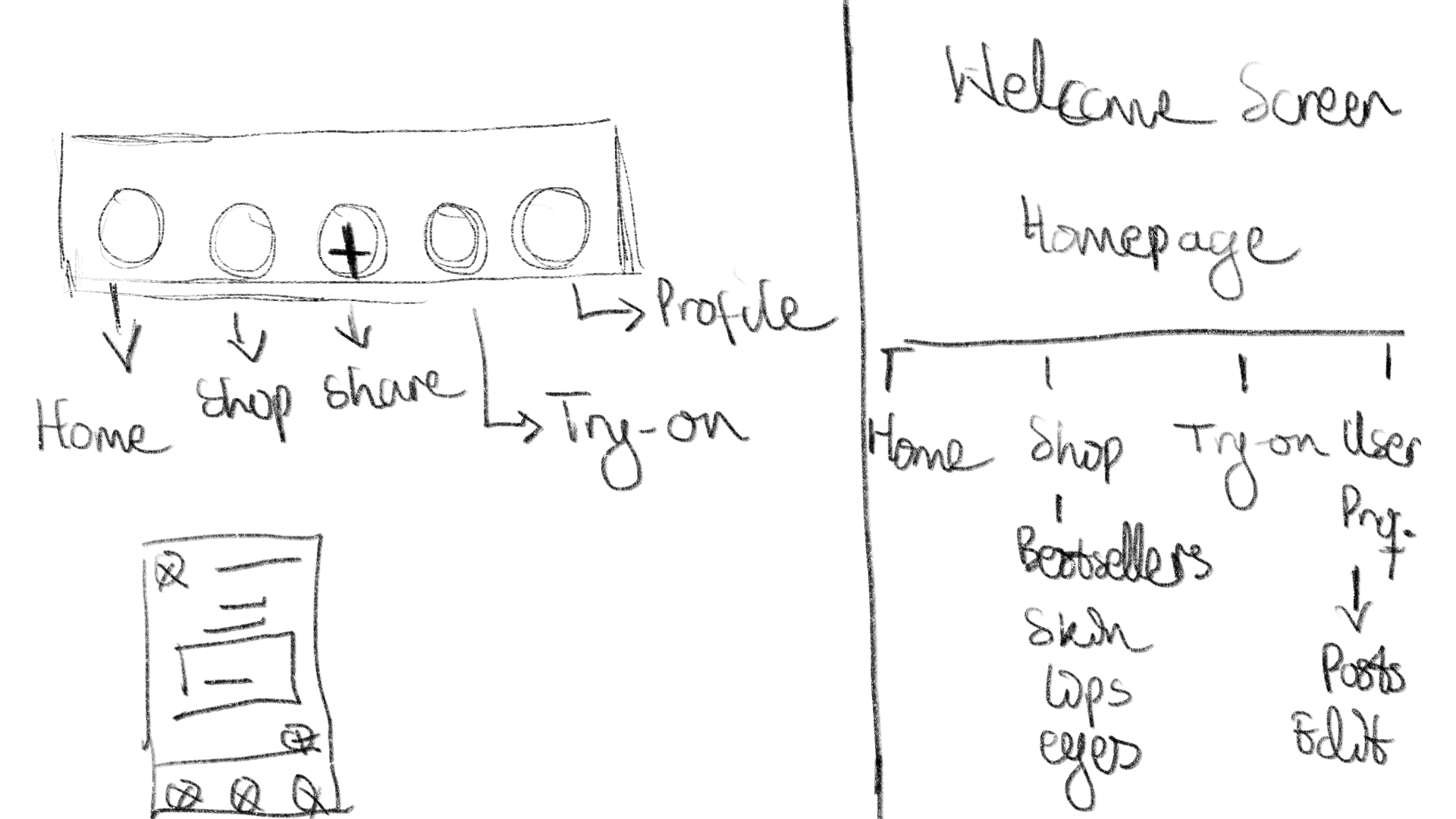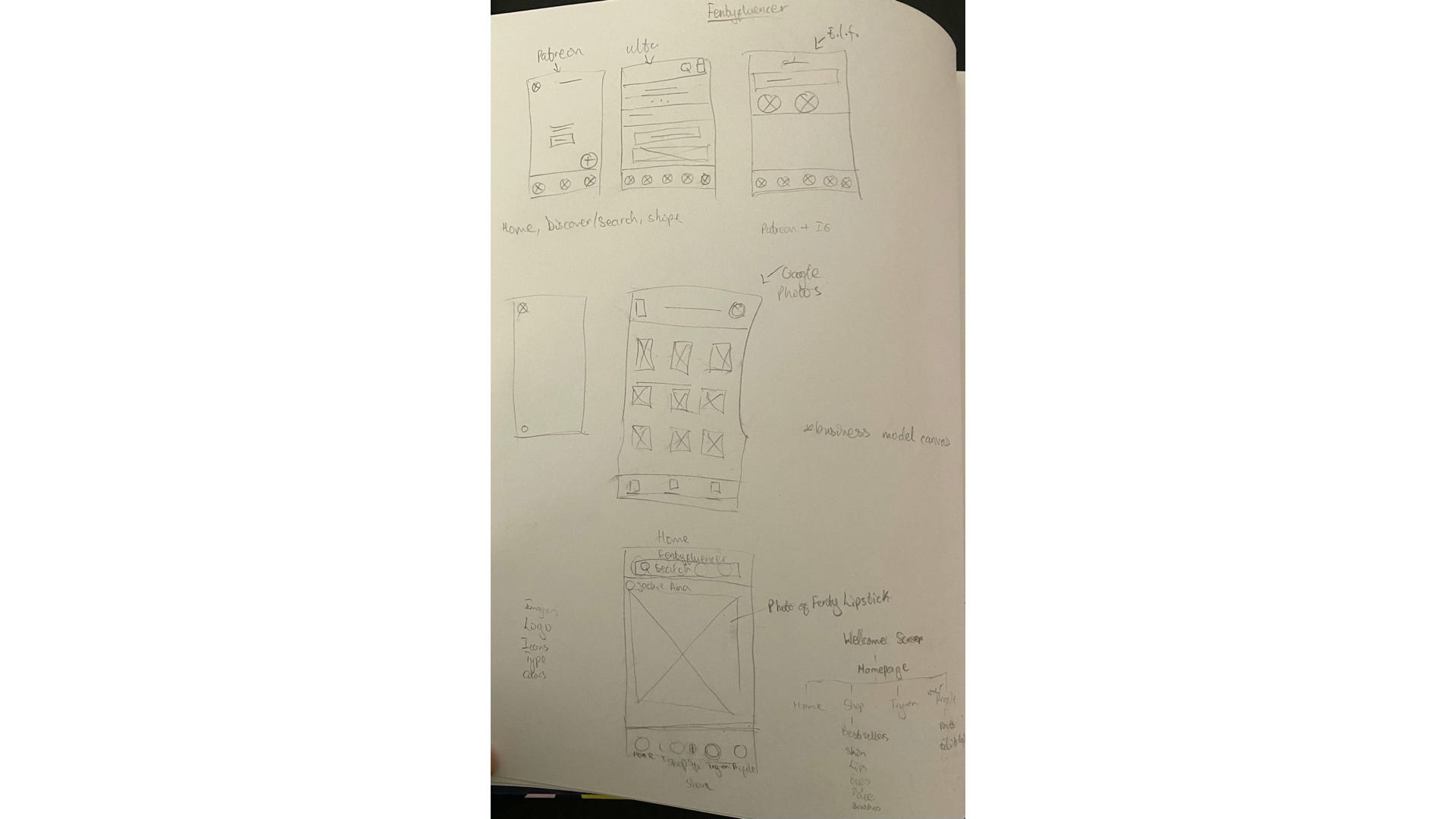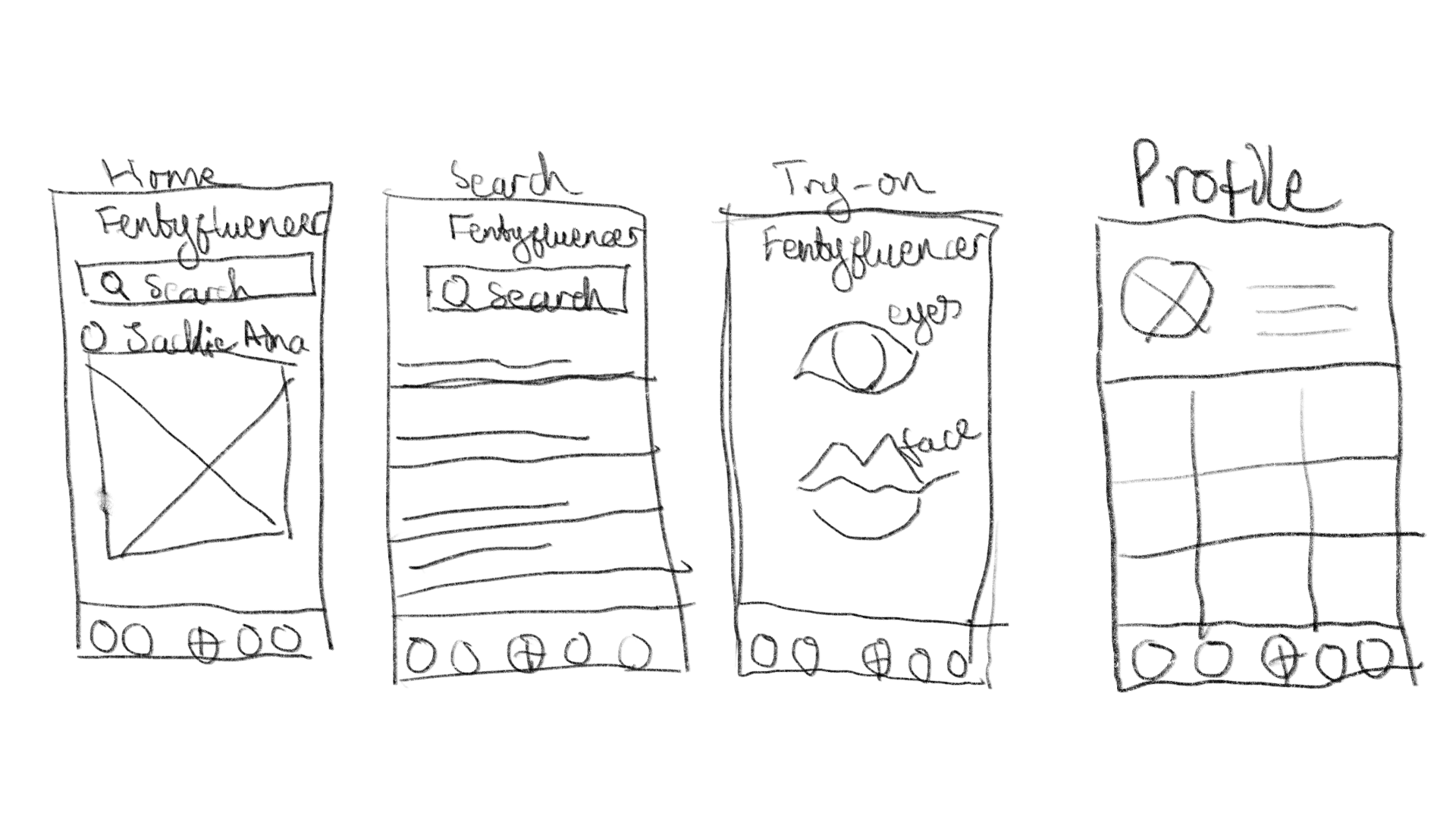 UI Design
I moved on to design the final screens in Figma. My goal was to create a visual identity that's aligned with the brand's values and message. Also, I've checked the competition and took a deep dive into my catalog of references for inspiration. Here are some key points:
I followed a bright, colorful and modern visual style to reflect the Fenty brand.

How does your final design reflect your learnings about your users?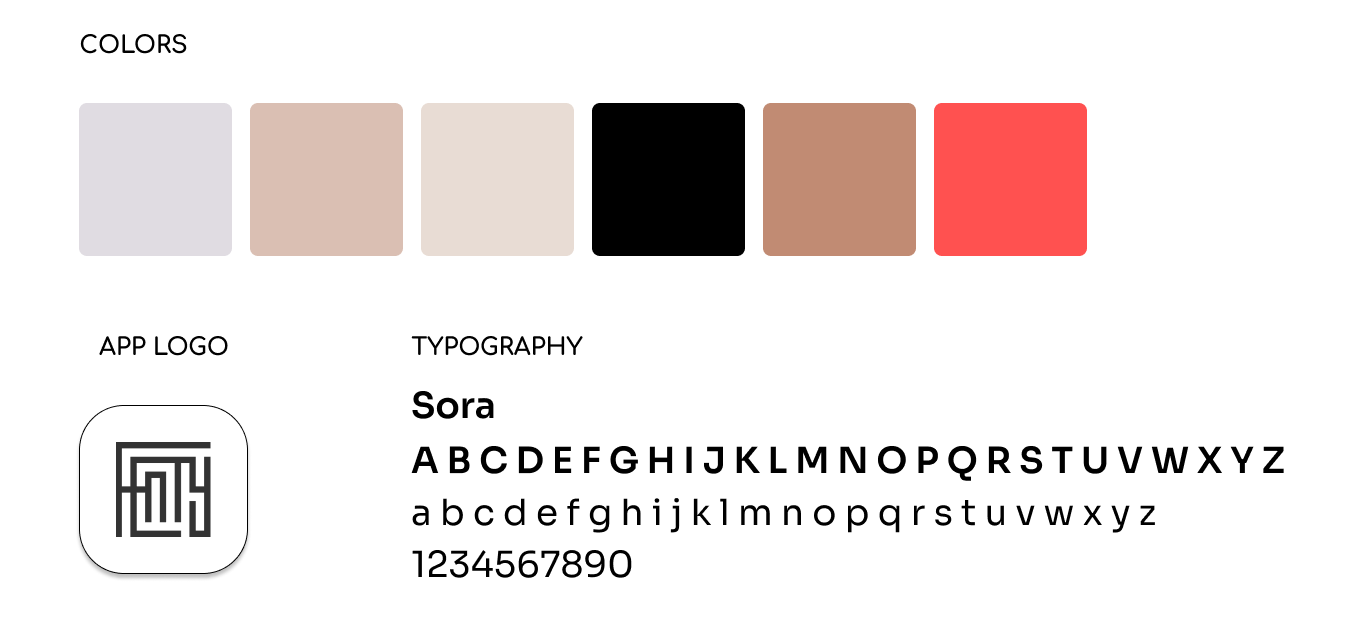 REFLECTIONS
If I had more time, I would:
01
Do more user testing: I had a limited amount of time to work on the app so that meant I didn't do as much user testing as I would like. I will incorporate it into the improvements.
02
Iterate more: Although I love the clean look of the app, I believe I could have iterated much more to push the boundaries with my designs.
Learnings
This was my first UX design research project. I learned how important it was to have a diverse pool of candidates for user research in your projects as they have insights that could vastly improve the trajectory of your project.